.webp .slideshow-slide--5a45bd45-0943-441e-8929-de9eac1e656c { background-image: url('//img2.storyblok.com/0x500/filters:no_upscale():format(webp)/f/40252/640x960/7b3c42b12f/eosview_640x960px.jpg'); background-position: center center; background-repeat: no-repeat; background-size: cover; } .no-webp .slideshow-slide--5a45bd45-0943-441e-8929-de9eac1e656c { background-image: url('//img2.storyblok.com/0x500/filters:no_upscale()/f/40252/640x960/7b3c42b12f/eosview_640x960px.jpg'); background-position: center center; background-repeat: no-repeat; background-size: cover; } @media screen and (min-width: 640px) { .webp .slideshow-slide--5a45bd45-0943-441e-8929-de9eac1e656c { background-image: url('//img2.storyblok.com/0x800/filters:no_upscale():format(webp)/f/40252/1920x800/80dc687e0a/eosview_1920x800px.jpg'); background-position: top center; } .no-webp .slideshow-slide--5a45bd45-0943-441e-8929-de9eac1e656c { background-image: url('//img2.storyblok.com/0x800/filters:no_upscale()/f/40252/1920x800/80dc687e0a/eosview_1920x800px.jpg'); background-position: top center; } } @media screen and (min-width: 640px) and (max-width: 960px) { .webp .slideshow-slide--5a45bd45-0943-441e-8929-de9eac1e656c { background-position: top left; } .no-webp .slideshow-slide--5a45bd45-0943-441e-8929-de9eac1e656c { background-position: top left; } } @media (min-device-width: 960px) and (max-device-width: 1280px) and (orientation: portrait) { .webp .slideshow-slide--5a45bd45-0943-441e-8929-de9eac1e656c { background-position: top left; } .no-webp .slideshow-slide--5a45bd45-0943-441e-8929-de9eac1e656c { background-position: top left; } }
.webp .slideshow-slide--95fd63ec-f081-4eee-8c37-cfa222ace7c0 { background-image: url('//img2.storyblok.com/0x500/filters:no_upscale():format(webp)/f/40252/640x960/c3a5fd3e45/new_sunlite_640x960px_1.jpg'); background-position: center center; background-repeat: no-repeat; background-size: cover; } .no-webp .slideshow-slide--95fd63ec-f081-4eee-8c37-cfa222ace7c0 { background-image: url('//img2.storyblok.com/0x500/filters:no_upscale()/f/40252/640x960/c3a5fd3e45/new_sunlite_640x960px_1.jpg'); background-position: center center; background-repeat: no-repeat; background-size: cover; } @media screen and (min-width: 640px) { .webp .slideshow-slide--95fd63ec-f081-4eee-8c37-cfa222ace7c0 { background-image: url('//img2.storyblok.com/0x800/filters:no_upscale():format(webp)/f/40252/1920x800/0b79f3c8cd/new_sunlite_1920x800px_3.jpg'); background-position: top center; } .no-webp .slideshow-slide--95fd63ec-f081-4eee-8c37-cfa222ace7c0 { background-image: url('//img2.storyblok.com/0x800/filters:no_upscale()/f/40252/1920x800/0b79f3c8cd/new_sunlite_1920x800px_3.jpg'); background-position: top center; } } @media screen and (min-width: 640px) and (max-width: 960px) { .webp .slideshow-slide--95fd63ec-f081-4eee-8c37-cfa222ace7c0 { background-position: top center; } .no-webp .slideshow-slide--95fd63ec-f081-4eee-8c37-cfa222ace7c0 { background-position: top center; } } @media (min-device-width: 960px) and (max-device-width: 1280px) and (orientation: portrait) { .webp .slideshow-slide--95fd63ec-f081-4eee-8c37-cfa222ace7c0 { background-position: top center; } .no-webp .slideshow-slide--95fd63ec-f081-4eee-8c37-cfa222ace7c0 { background-position: top center; } }
.webp .slideshow-slide--ac2480f7-012a-46ab-8e20-0779684e6080 { background-image: url('//img2.storyblok.com/0x500/filters:no_upscale():format(webp)/f/40252/640x960/5b867c0794/tryon_m_ul_640x960px.jpg'); background-position: center center; background-repeat: no-repeat; background-size: cover; } .no-webp .slideshow-slide--ac2480f7-012a-46ab-8e20-0779684e6080 { background-image: url('//img2.storyblok.com/0x500/filters:no_upscale()/f/40252/640x960/5b867c0794/tryon_m_ul_640x960px.jpg'); background-position: center center; background-repeat: no-repeat; background-size: cover; } @media screen and (min-width: 640px) { .webp .slideshow-slide--ac2480f7-012a-46ab-8e20-0779684e6080 { background-image: url('//img2.storyblok.com/0x800/filters:no_upscale():format(webp)/f/40252/3840x1600/6211962143/tryon_m_ul.jpg'); background-position: top center; } .no-webp .slideshow-slide--ac2480f7-012a-46ab-8e20-0779684e6080 { background-image: url('//img2.storyblok.com/0x800/filters:no_upscale()/f/40252/3840x1600/6211962143/tryon_m_ul.jpg'); background-position: top center; } } @media screen and (min-width: 640px) and (max-width: 960px) { .webp .slideshow-slide--ac2480f7-012a-46ab-8e20-0779684e6080 { background-position: top left; } .no-webp .slideshow-slide--ac2480f7-012a-46ab-8e20-0779684e6080 { background-position: top left; } } @media (min-device-width: 960px) and (max-device-width: 1280px) and (orientation: portrait) { .webp .slideshow-slide--ac2480f7-012a-46ab-8e20-0779684e6080 { background-position: top left; } .no-webp .slideshow-slide--ac2480f7-012a-46ab-8e20-0779684e6080 { background-position: top left; } }
Silhouette glasses combine absolute precision, innovation and incredible attention to detail.
TMA—The Icon
Iconic, must-have glasses.
Pared back to the essentials, these ultra-light rimless glasses have been loved around the world for over two decades. Timeless beauty meets unparalleled comfort: the one and only TMA—The Icon.
Customise
Buy local
Tailor-made Silhouette service
Support your local optician with the Silhouette Click & Collect service. Simply and conveniently select the perfect glasses online and make an appointment for an individual consultation with a partner optician in your area. You only need purchase the item(s) you like - directly on site at the Click & Collect partner.
Learn more
100% Silhouette
Lenses. Frames. Service.
At Silhouette, we develop, manufacture and assemble our lenses and frames all at the same location, for a comfortable fit that is truly bespoke.
Accent Shades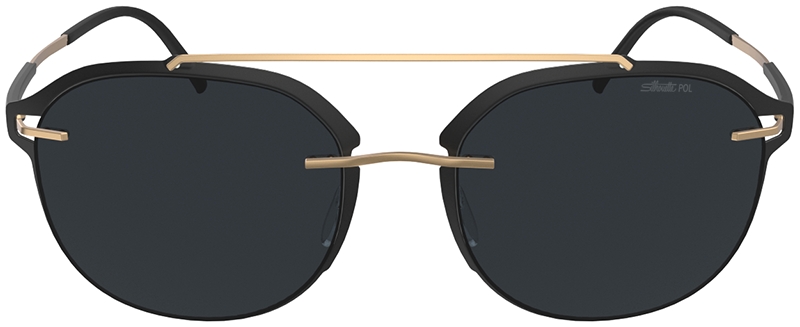 Slow travel – the joy of shifting down a gear
This summer, discover a way to travel that lets you live every moment to the fullest.
READ MORE