.webp .slideshow-slide--5a45bd45-0943-441e-8929-de9eac1e656c { background-image: url('//img2.storyblok.com/0x500/filters:no_upscale():format(webp)/f/40252/640x960/c966bcf565/ms_f_640x960px_2.jpg'); background-position: center center; background-repeat: no-repeat; background-size: cover; } .no-webp .slideshow-slide--5a45bd45-0943-441e-8929-de9eac1e656c { background-image: url('//img2.storyblok.com/0x500/filters:no_upscale()/f/40252/640x960/c966bcf565/ms_f_640x960px_2.jpg'); background-position: center center; background-repeat: no-repeat; background-size: cover; } @media screen and (min-width: 640px) { .webp .slideshow-slide--5a45bd45-0943-441e-8929-de9eac1e656c { background-image: url('//img2.storyblok.com/0x800/filters:no_upscale():format(webp)/f/40252/1920x800/0a151f08d8/ms_f_1920x800px_2.jpg'); background-position: top center; } .no-webp .slideshow-slide--5a45bd45-0943-441e-8929-de9eac1e656c { background-image: url('//img2.storyblok.com/0x800/filters:no_upscale()/f/40252/1920x800/0a151f08d8/ms_f_1920x800px_2.jpg'); background-position: top center; } } @media screen and (min-width: 640px) and (max-width: 960px) { .webp .slideshow-slide--5a45bd45-0943-441e-8929-de9eac1e656c { background-position: top left; } .no-webp .slideshow-slide--5a45bd45-0943-441e-8929-de9eac1e656c { background-position: top left; } } @media (min-device-width: 960px) and (max-device-width: 1280px) and (orientation: portrait) { .webp .slideshow-slide--5a45bd45-0943-441e-8929-de9eac1e656c { background-position: top left; } .no-webp .slideshow-slide--5a45bd45-0943-441e-8929-de9eac1e656c { background-position: top left; } }
.webp .slideshow-slide--95fd63ec-f081-4eee-8c37-cfa222ace7c0 { background-image: url('//img2.storyblok.com/0x500/filters:no_upscale():format(webp)/f/40252/640x960/bf4b80316a/as_m_640x960px.jpg'); background-position: center center; background-repeat: no-repeat; background-size: cover; } .no-webp .slideshow-slide--95fd63ec-f081-4eee-8c37-cfa222ace7c0 { background-image: url('//img2.storyblok.com/0x500/filters:no_upscale()/f/40252/640x960/bf4b80316a/as_m_640x960px.jpg'); background-position: center center; background-repeat: no-repeat; background-size: cover; } @media screen and (min-width: 640px) { .webp .slideshow-slide--95fd63ec-f081-4eee-8c37-cfa222ace7c0 { background-image: url('//img2.storyblok.com/0x800/filters:no_upscale():format(webp)/f/40252/1920x800/81ea8c0964/as_m_1920x800px.jpg'); background-position: top center; } .no-webp .slideshow-slide--95fd63ec-f081-4eee-8c37-cfa222ace7c0 { background-image: url('//img2.storyblok.com/0x800/filters:no_upscale()/f/40252/1920x800/81ea8c0964/as_m_1920x800px.jpg'); background-position: top center; } } @media screen and (min-width: 640px) and (max-width: 960px) { .webp .slideshow-slide--95fd63ec-f081-4eee-8c37-cfa222ace7c0 { background-position: top center; } .no-webp .slideshow-slide--95fd63ec-f081-4eee-8c37-cfa222ace7c0 { background-position: top center; } } @media (min-device-width: 960px) and (max-device-width: 1280px) and (orientation: portrait) { .webp .slideshow-slide--95fd63ec-f081-4eee-8c37-cfa222ace7c0 { background-position: top center; } .no-webp .slideshow-slide--95fd63ec-f081-4eee-8c37-cfa222ace7c0 { background-position: top center; } }
.webp .slideshow-slide--ac2480f7-012a-46ab-8e20-0779684e6080 { background-image: url('//img2.storyblok.com/0x500/filters:no_upscale():format(webp)/f/40252/640x960/2080efbebf/iv_f_640x960px.jpg'); background-position: center center; background-repeat: no-repeat; background-size: cover; } .no-webp .slideshow-slide--ac2480f7-012a-46ab-8e20-0779684e6080 { background-image: url('//img2.storyblok.com/0x500/filters:no_upscale()/f/40252/640x960/2080efbebf/iv_f_640x960px.jpg'); background-position: center center; background-repeat: no-repeat; background-size: cover; } @media screen and (min-width: 640px) { .webp .slideshow-slide--ac2480f7-012a-46ab-8e20-0779684e6080 { background-image: url('//img2.storyblok.com/0x800/filters:no_upscale():format(webp)/f/40252/1920x800/7ae2f4c9b7/iv_f_1920x800px_2.jpg'); background-position: top center; } .no-webp .slideshow-slide--ac2480f7-012a-46ab-8e20-0779684e6080 { background-image: url('//img2.storyblok.com/0x800/filters:no_upscale()/f/40252/1920x800/7ae2f4c9b7/iv_f_1920x800px_2.jpg'); background-position: top center; } } @media screen and (min-width: 640px) and (max-width: 960px) { .webp .slideshow-slide--ac2480f7-012a-46ab-8e20-0779684e6080 { background-position: top left; } .no-webp .slideshow-slide--ac2480f7-012a-46ab-8e20-0779684e6080 { background-position: top left; } } @media (min-device-width: 960px) and (max-device-width: 1280px) and (orientation: portrait) { .webp .slideshow-slide--ac2480f7-012a-46ab-8e20-0779684e6080 { background-position: top left; } .no-webp .slideshow-slide--ac2480f7-012a-46ab-8e20-0779684e6080 { background-position: top left; } }
Silhouette glasses combine absolute precision, innovation and incredible attention to detail.
Identity
One Collection. Two personalities.
With its fluid design, innovative materials and sense of pure lightness, the rimless Identity collection is as bold as you are.
DISCOVER
Buy local
Tailor-made Silhouette service
Support your local optician with the Silhouette Click & Collect service. Simply and conveniently select the perfect glasses online and make an appointment for an individual consultation with a partner optician in your area. You only need purchase the item(s) you like - directly on site at the Click & Collect partner.
Learn more
100% Silhouette
Lenses. Frames. Service.
At Silhouette, we develop, manufacture and assemble our lenses and frames all at the same location, for a comfortable fit that is truly bespoke.
Cobenzl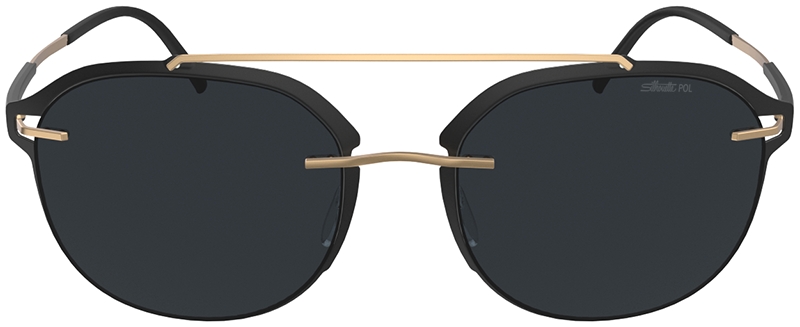 Slow travel – the joy of shifting down a gear
This summer, discover a way to travel that lets you live every moment to the fullest.
READ MORE